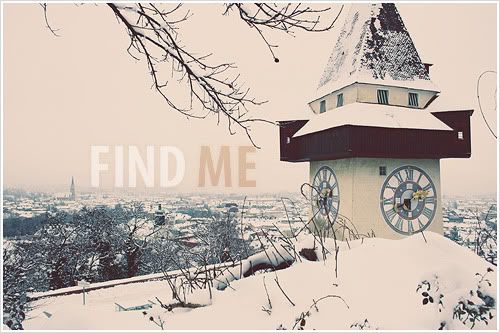 It is one thing to be found when you are alone
-- it is another thing to be found when you are with people, strangers
-- and it is completely different thing to be found when you are with people that you call friends.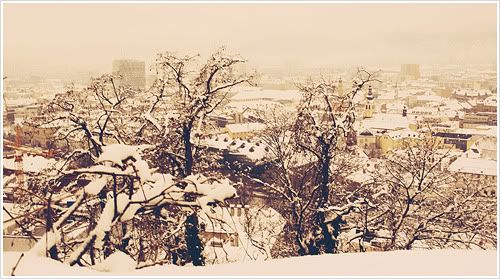 The trees look after Graz even when they have snow on their shoulders; they love the city as passionately as Romeo loved Juliet. This love story is called Graz & the Trees.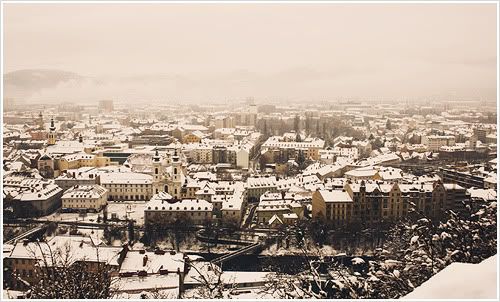 In one of those buildings that you see is some elderly woman who is talking to her plant that proudly stands next to the television. She feels lonely from time to time, but she is the lucky one. Her son visits her once a week.
And in that one big building, grown ups work there till the clock hits five in the evening.
What happens then?
They disappear.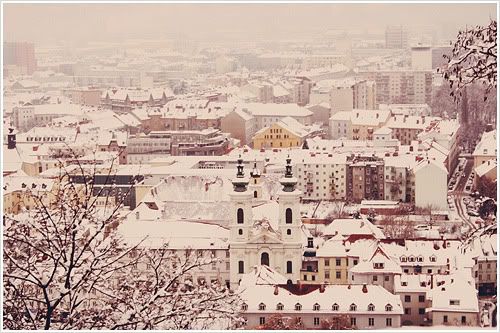 And in that building?
In that square I laid my eyes on you and for the first time understood the feelings that the Trees feel for Graz.
Love.
Yes.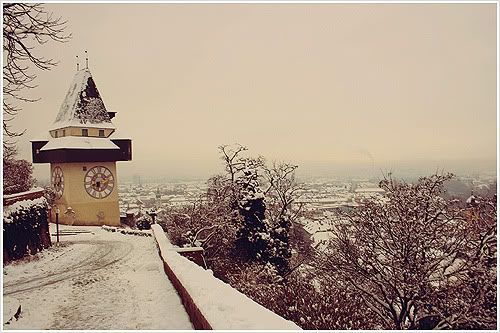 All those trees love the city of Graz?
Yes, very much indeed. Every single branch of the trees longs to hear the beat of the city heart.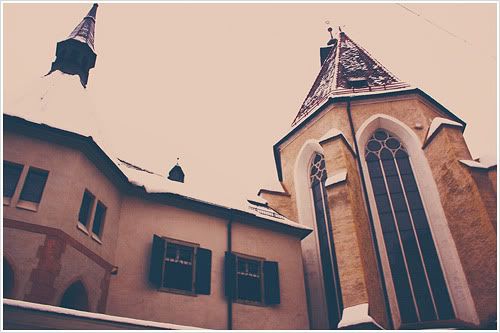 And you?
My bones branch out to your heart, my skin craves for your touch, my --
You know that Graz feels the same way for the Trees?
I do.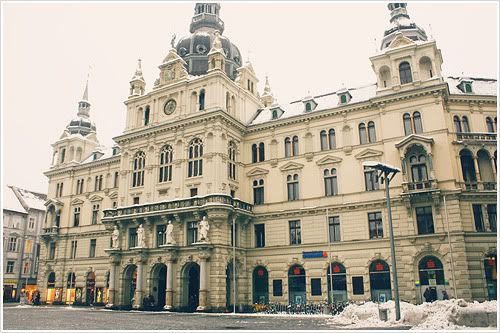 You found me in the middle of everywhere and you made me your Graz.
You found me in the middle of nowhere and you made me your Trees.